News
Nepali migrant workers quit overseas plan with fresh crackdown report in Malaysia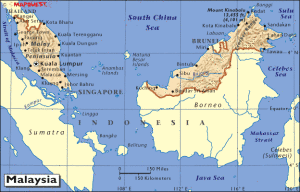 KATHMANDU, Nepal– Sameer Acharya, 32, from Pokhara fells restless these days as he could not manage his messy life since he did not get any employment opportunity that he dreamed always from his very childhood, despite of his marathon attempts.  Though he was again planning to go abroad seeking for the oversea job, he is deserted with the news of recent crackdown against migrant workers in Malaysia in the name of illegal entry.
'I have cancelled the plan to go abroad as I have heard that innocent workers like me are being victimized there,' Acharya told. Achary who already toiled in Kuala Lumpur at a construction company nearly for five years had fly back to home in 2012.
An under graduate Acharya had weaved plan to go work there again but a fresh crackdown against migrant workers made by the government there gave in to alter his plan and mulling over to start pig farm, to earn his livelihood rather.
Like Acharya another youth Resham Basnet also sees it safe to embrace occupation here in Nepal rather than seeking for oversea job.
As many as 90 Nepali migrant workers have been held and dozens other are reportedly stranded with a fresh round of crackdown against migrant workers launched by Malaysian government.
With the latest move launched by Malaysian government, scores of migrant workers who are planning to land there with the hope of getting lucrative jobs have been upset while many others like like Acharya and Basbet opted for other occupations instead of leaving gulf countries.
It is not the first attempt that Nepal migrant workers have been nabbed from different parts of Malaysia since manpower companies and their agent here in Nepal often found to send the workers illegally.
According to Nepali Mission in Kuala Lumpur, nearly 2500 Nepalis have approached the embassy seeking help for their safe return home following the crackdown and around 1200 workers obtained travel documents from the embassy over the past three days to fly back home.
Nepali foreign employment agencies have figured that nearly 45,000 Nepalis are working illegally in Malaysia which is home to around 0.5 million Nepalis.