News
(English) Country, where leaders are overwhelmed by notorious dons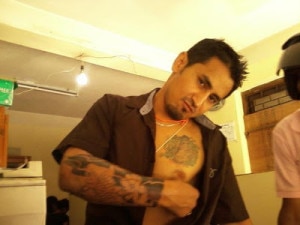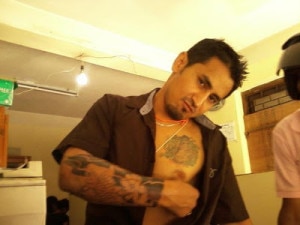 KATHMANDU, Nepal– Major political parties in recent times have drawn flak for protecting notorious dons who are in the most wanted police list.
Notorious dons–Dipak Manange, Kumar Ghaite, Chakre Milan, Dinesh Adhikari aks "Chari" (Chari killed in police firing),) Ganesh Lama– among others have been receiving blessings and other required support from various political parties and their top guns, according to investigation officials.
A well known don Ganesh Lama is the central committee member of Bijay Gachhedar led Democratic Forum. Lama had already been nabbed for his involvement in dozens criminal activities.
Similarly Ghaite twists his muscle under the patronage of Nepali Congress leaders while another don Chakre Milan is close to United Maoist Party. Maharajgunjg based don Deepak Manangey is affiliated to CPN–UML, the second largest party in the constituent assembly polls.
It is no doubt that these gangsters come handy for the leaders and parties when they suffer hard times, mainly when they are in dire need of funds during election. These dons not only pool funds for the leaders but also deploy goons and supporters.
Don Milan was in election campaign to elect UML general secretary Ishwor Pokhrel, contestant from Kathmandu Constituency No 5 for the second Constituent Assembly polls.
Milan is also said to be brother-in-law of another UML leader Pradip Nepal. Police source said that UML general secretary Pokhrel went to Central Jail during last Dashain to hold parley with Milan.
During the first and second CA polls, well-known gangsters, big time goons as well small time criminals who were in one way or another way backed political parties of their choice.
Ramesh Bahun, Parshuram Basnet and Chari were openly engaged in the election campaigns of the UML while Kumar Ghaitey and Baaghe were in favour of NC.
Gangster 'Chari' killed in police firing
In the meantime, police gunned down Dinesh Adhikari aka 'Chari', one of the most wanted gangsters on the outskirt of Kathmandu.
Motorcycle-borne Adhikari killed in response to police firing, Wednesday evening.  A team of police from the crime investigation division, Hanumandhoka, and the police officials fired back in self defense, according to police source.
Chari was a confidante of UML president and parliament party leader K.P. Oli.
Nicknamed 'Chari' or 'bird' for his talent to skip arrest, police was hunting Adhikari for his alleged attempted murder, a string of extortion, assault and possession of arms and running illegal business. Chari had landed in Kathmandu, just two weeks ago after a brief hide in India.