News
(English) TAAN working out to fix minimum qualification for trekking guides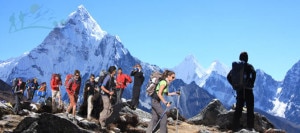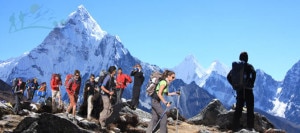 KATHMANDU, Nepal– With an aim to enhance the quality of service offered to the trekkers, the Trekking Agencies´ Association of Nepal (TAAN) is working out to fix minimum qualification for guides and porters.
Ramesh Dhamala, President of the TAAN said discussions are underway to fix minimum qualification for trekkers and porters. "We are planning to change the qualification of guides to SLC passed and porters to Grade 10. However, we are studying the practical aspects of this provision," Dhamala was quoted by myrepublica, a broadsheet daily.
TAAN and different unions of trekking workers have already signed an agreement to prohibit unlicensed trekking guides from leading groups from January 2015 onwards.
TAAN is learnt to have holding a discussing with trekking workers unions and trekking agencies regarding enforcement of minimum qualification criteria for trekking guides and porters.
To ensure that trekking groups are not affected by the decision to bar unlicensed guides from leading groups, TAAN in coordination with Nepal Academy of Tourism and Hotel Management (NATHM) is providing 28-day training to 1,000 porters cum guide.
Unauthorized trekking to be controlled
With an aim to solve the problem of trekkers being cheated and guides facing various problems on trails, TAAN is forming a five-member taskforce to check the status of various trekking agencies.
"We are soon forming a taskforce to check the operation status of trekking agencies," Gurung said, adding, "We have seen many websites that are selling and operating trekking packages. The taskforce will request them to follow existing rules and regulations and register their agency first."
TAAN does not have the authority to take action against them, according to Gurung.
Though there are around 1,600 trekking agencies in operation, only about 1,000 of them are associated with TAAN.