News
Eventually UCPN (Maoist) nodded to join new house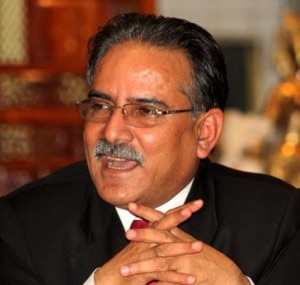 KATHMANDU, Nepal–In the long run, United Maoist Party of Nepal (UCPN, Maoist) has agreed to join country's Constituent Assembly, ending weeks-long political impasses though it initially rejected the fresh mandate following the 19 November CA polls. The party had insisted that that it would not join the assembly at any cost unless the other parties did not agree to form an independent panel to investigate the alleged vote rigging in elections.
The party nodded to join the new assembly after the three major political parties–Nepali Congress, the CPN-UML and UCPN (Maoist) reached a deal to form a parliamentary panel to 'investigate and submit suggestions on the questions raised about the CA election.'
This has provide a little relief to the UCPN (Maoist) and other disgruntled fringe political parties which were sharply wounded by  the consequence of polls and had been asking for a high-level commission outside parliament to probe an alleged 'systematic  fraud in election' after their shameful lose.
'We have agree to join the assembly and draft the constitution', emerging from the meeting party spokesperson Agni Sapkota told. Sapkota also claimed that the party will draft the constitution within a period.
The Maoists, which emerged as the single largest political force after post-war polls in 2008, won just 80 out of 575 seats and came a distant third followed by pro monarchy Rastriya Prajantra Party (RPP)Nepal.
The country's old party Nepali Congress (NC) won most seats, followed by the Communist Party of Nepal (CPN–UML).
First Constituent Assembly was dissolved in 2012 without delivering the new constitution after sharp division between the parties regarding the federal states and its nature.
In the meantime, the Nepali Congress, the single largest party in the assembly, formally decided to take the leadership in government-formation. Party president Sushil Koirala has stepped up political consultations with top guns of major political parties including some fringe parties representing in new house to garner their support to claim the leadership of the government. NC decided to take the leadership after its old alley and second largest party in the assembly CPN–UML seemed reluctant to form colligation government including other parties.
In the latest days, NC has inclined toward UCPN (Maoist) and other Madhesh based regional parties to get their confidence to form the government and some of the leaders of the Maoist have publicly announced to support Congress-led- government without any condition.