News
5 star luxury hotel near international airport soon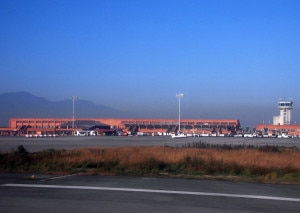 KATHMANDU, Nepal – With the number of foreign tourists visiting Nepal increasing and government aiming tourism business, a government body has almost finalized its plan to build a five star luxury hotel next to the Tribhuvan International Airport.
If all goes as per the plan Civil Aviation Authority of Nepal (CAAN) will build a five-star airport hotel under the build-own-operate-transfer (BOOT) modality on its land at Sinamangal, Kathmandu anytime soon.
The Finance Ministry has approved the proposal, which according to the CAAN, will forwarded to the cabinet for final approval. CAAN had asked for the go-ahead last January through the Tourism Ministry. Once the cabinet pass proposal, works to build the hotel will begin, CAAN said.
CAAN has plans to lease its 116-ropani plot for at least 30 years after which the land and the hotel will be returned to it.
CAAN officials said the move was intended to make commercial use of its land which has been underutilized despite being located in a prime area of the city.
They said the plan was aimed at facilitating tourism and offering accommodation to travellers passing through the TIA. CAAN's TIA Improvement Project Office and an Armed Police Force (APF) unit are currently occupying the plot.
The officials added that the concept to build an airport hotel under the public-private partnership model could create more value for Nepal's fast-growing tourism industry, and it could be a big source of revenue for the government.
With rising tourism leading to increased demand for accommodation, a number of global hotel chains have planned to enter Nepal. Viewing the same, the government had recently endorsed a new standard for hotels with the deluxe five-star category.
At present, there are 10 five-star hotels in Nepal-eight in Kathmandu and two in Pokhara. The average annual occupancy rate of these five-star properties stands at around 65 percent.
In its bid to make the country as one of the top tourism destination in the world the government is working on formulating the 10 year-long 'Tourism Master Plan' and 5 year-long 'Strategic Tourism Working Plans'.
According to the Tourism Ministry, the strategical plans, which are the road map for tourism development in the country, will be made in such a way that will support the government's preparation to welcome two million tourists by 2020 through its 'Vision Twenty'.
Nepal welcomed 803,092 visitors last year among whom 204,834 came overland.