News
Views of Mt Everest from Kathmandu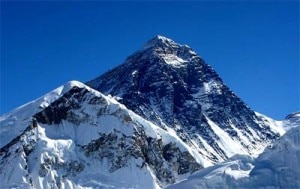 KATHMANDU, Nepal – Mount Everest, the highest peak in the world can be seen from a spot in Kathmandu. And visitors both domestic and foreigners are taking a good opportunity of this, to look the world's highest peak from a place that is only few hours drive from the central city.
Champa Devi, a tourist spot located at the southern part of the capital valley, witnesses huge surge in tourist arrivals these days for the same.
Mount Everest and the Khumbu region where the peak lies are the most famous tourist destinations in the country where one in every 10 tourist wish to visit. But for them who were not able to reach the Khumbu, Champa Devi has been turning as a perfect destination.
From Champa Devi, which lies at an altitude of 2 thousand 2 hundred and fifty meters, one can enjoy the enchanting beauty of 8848 meters high Mt Everest through naked eyes.
Onlookers can also enjoy the Makalu, Lakhpa Dorje, Gauri Shankar among other Himalayas from the spot that is the third highest point in Kathmandu valley after Phulchoki and Shivapuri hills.
"If the weather allows, visitors can even enjoy the beauty of Mt. Machhapuchhare, Dhaulagiri among others," locals say.
The hill station is also famous for observing sun rise and sun set.