News
Trekking entrepreneurs ask govt to relax restriction on specific trekking routes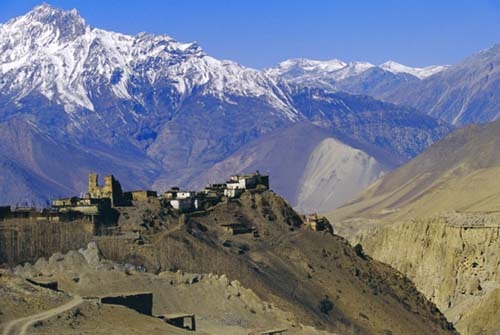 KATHMANDU, Nepal-Despite frequent request of trekking entrepreneurs to remove the restriction imposed on specific trekking routes, the government has still turned a deaf ear. The government has imposed restriction on Upper Dolpo, Mustang, Manaslu area, Chun Valley and Nangpa area for trekking.
Entrepreneurs are demanding that the government should declare them as normal regions and reduce the royalty charged on tourists visiting such regions.
'These destinations should be handed over to the Trekking Agencies' Association of Nepal (TAAN) for infrastructure development as the TAAN has the capacity to handle more than two lakhs tourists,' said former president of Nepal Mountaineering Association  (NMA)  Ang Tshering Sherpa.
Sherpa also complained that the government was charging a high royalty of $500 per person for a 10 day trek. TAAN has been demanding to slash the royalty for restricted areas to $50.
TAAN's officials complained that the government has strictly controlled some adventure destinations, which bear high significance from tourism perspectives.
Due to high charge in royalty, only 4,000 tourists pay visit to Manaslu in 2012 whereas more than one lakh tourists visited to Annapurna region during the same period. Sherpa further demanded that the government should introduce a flexible policy regarding prohibited zones and allow trekking agencies to develop the infrastructures of those areas.
In the meantime, officials at the Ministry of Culture, Tourism and Civil Aviation (MoCTCA), claimed that the government is mulling over to review the restricted areas.
As per the new provision,  it is necessary to take permission from MoCTCA and Home Ministry by the tourists while traveling along restricted trekking routes.
Similarly, trekkers are not allowed to trek alone in the restricted trekking areas which are different in many ways from ordinary trails.