News
Tourism entrepreneurs rules out new minimum wages rate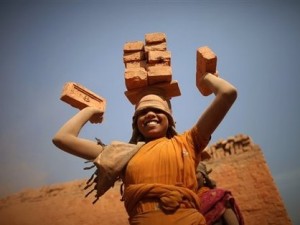 KATHMANDU, Nepal-Professional organizations related to respected tourism and business houses have made it clear that they would not implement the minimum salary fixed for the workers serving in the industries. Stating that the wages rate, fixed a week ago after reaching the consensus between the government, private sectors and workers union was unreasonable, the business entrepreneurs elucidated that they would not be abided by the new provision. They have further claimed that the government decision to determine same rate for the workers serving in different branches of industries was unjust and  mere comical one.
An agreement was made between the government, employee and the members of trade union regarding to fix minimum wages of 800 rupees from existing 62,000 rupees for the workers serving at various industries in Nepal. Similarly, according to the agreement workers who work daily on pay basis are entitled to get minimum 318 rupees from the existing 213 rupees.
President of National Restaurant and Bar Association Tajendra Nath said the recently fixed minimum wages for the workers was not acceptable for him. 'It is totally incorrect to determine the wages rate in a unscientific manner at the time when the entrepreneur were long been demanding separate wages for the workers,' Shrestha said. Shrestha also claimed that existing service oriented industries would not support the wages as fixed by the government. 'The workers have enjoyed  more than triple amount if we calculate the services they took from the service oriented industries, Karobar daily quoted his statement adding that the workers serving at restaurant, hotels and other sectors obtain 10 percent service tax.
According to Ashok Pokharel, president of Nepal Association of Tour Operators (NATO), entrepreneurs are confused about the process and criteria through which the government fixed the wages. 'It is not trouble to offer the minimum salary as fixed by the government for the workers, however, the wages does not seem friendly to service oriented industries,' he said.