News
Scientific instruments facilitating to ascend Everest: Expert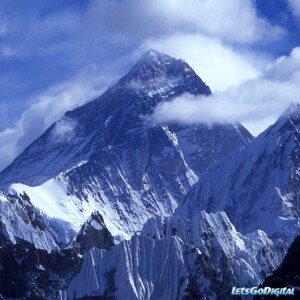 KATHMANDU, Nepal-Scores of veteran mountaineers have successfully atop the Everest with high spirits since six decades.  Due to the mounting trend to scale the peak, many people these days have forced to believe that anyone can easily atop the peak if he or she wishes so.
Does it easy to summit the peak as if the ideas conceived by commoner?  'No it is not a simple job  to reach the peak as assumed by public. However, the inventions of modern mountaineering equipments have made it relatively comfortable in the latest days,' an expert said.  Sir Edmund Hillary and Tenzing Norgay Sherpa had first conquered the peak in 1953. However, it is not much difficult for the climber at present than to Hillary and Tenzing, who descend the peak equipped with traditional mountaineering instruments.
'Hillary and Tenzing had to carry over heavy instruments and cargo while climbing the peak,' honorary member of International Mountaineering and Climbing Federation and ex-president of Nepal Mountaineering Association (NMA) Ang Tshering Sherpa told. Sherpa said one can take light tools and instruments, which has facilitated the mountain expedition more comfortable giving an instance that Hillary-Tenzing had used a wooden ladder to cross over the ice drain, and took an artificial heavy oxygen cylinder beside ice axe, capron and snow bar with them.
However the mountaineering sectors have enjoyed the fruits of modern gadgets in the modern world.  'Today the climbers only carry a cylinder that weight three and half kilos', he said, 'unlike past time the climbers do not have to carry the ladders which are already fixed by icefall doctors.
Fixing the rope was impossible in those days and they were not acknowledged about the exact path that would lead them to the top. However, thousand of follower climbers have been adopting their path till now. Gathering collectively at the Base Camp waiting fair weather window is the existing trend of climbing Everest. Climbers make their way as soon as the weather becomes clear.
Annually a crowd of mountaineers make way to reach the top causing pollution with huge piles of garbage scattering around the peak. However, Sherpa do not believe that scaling the top by seven-eight hundred climbers cannot be regarded as crowd! 'How can you say that such a small numbers is crowd at a time when a European Mountain have found up to thirty thousand climbers each year ?, Sherpa told Nepal Mountain Focus. However, Sherpa opined scaling the peak was not as easy task as scaling the other small range peaks. 'There is no guarantee whether a climber returns or not,' he said.