News
Government ban foreign nationals work in Nepal sans work permit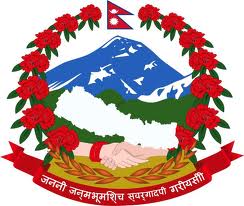 KATHMANDU, Nepal- The government has put forward the process to bring foreign nationals working in Nepal under the Labor Act. The government's initiative in this connection has come at a time when foreign nationals started working openly as consultant, volunteer and instructor without receiving work permit from the Department of Labor.
According to the department, the foreign nationals are not only working sans work permit but are also exempting tax. "It is also found that many have even recruit lower level staffs from their own country and many of them have opened salary account in their own home country," an official at the department told Nepal Mountain Focus page of montagna.tv.  "This not only led to tax exemption but incidents of illegal and unlawful acts are also rising," he said.
To control all this, the department now onwards has made it mandatory for the applicant to present self for the visa interview which will be carried out twice a week on every Friday and Saturday. Before presenting self for the interview, the applicant has to submit his passport and other supporting document, informed the department.
According to the official the new rule will check the trend to submit piles of applications by one person for work permit and bring others for the work or change the field of expertise as mentioned in the paper.
The government has few months back intensified undertaking baseline survey of the non-Nepali nationals working in around 300 INGOs, 50 bilateral agencies and United Nations agencies, which have been active in various parts of the country.
According to the department mostly Italian, British and German nationals are in forefront of such number who are working in different sector through they enter on tourist visa.
The Clause 4 (a) of Labor Act, 1991 makes it mandatory for foreigners to receive work permit before applying for jobs in Nepal.
According to the Act, Nepali organizations can hire foreign workers in technical posts – for a maximum of five years – on the recommendations of concerned labor offices only if Nepali workers are unavailable for the posts. The term is seven years for highly skilled posts.
"The companies hiring foreign workers for technical workers should replaced them after a certain period by enhancing the skills and capabilities of Nepali workers," the act states.
The ministry has requested companies and organizations to recruit foreigners only after seeking approval from Department of Labor. It has warned the employers of strong action if they are found violating the act in recruiting foreigners.
The foreign workers in Nepal should pay tax as per the prevailing tax system of the country.