News
315 foreign climbers attempting Everest this season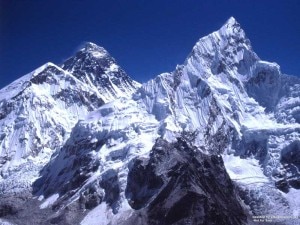 Kathmandu, Nepal-A total of twenty-nine expedition teams from different countries are attempting world's highest peak- Mt Everest, this spring.
According to the media center at Tourism Industry Division under the Ministry of Culture, Tourism and Civil Aviation, three hundred and fifteen foreign climbers have received permission to climb the Peak this season. The number is relatively small in size than the previous year as the Everest witnessed whooping numbers of three hundred and thirty five foreign climbers; out of them one hundred and eighty one succeeded to scale the peak.
The members of most of the expedition teams have already left for Khumbu Region for the drive, a week ago.
Mountainous country like Nepal garners huge amount in revenue from climbing permits to foreign climbers. There are 14 Peaks in Nepal above 8 thousand meter height (Beside Kanchenjunga Central and Kanchenjunga South).
The mountaineering team should submit an application to the Ministry of Culture, Tourism & Civil Aviation, Mountaineering Section for a mountaineering permit. The concerned team should also mention the map, which will clearly depict their expedition path.
The leader of the expedition team is required to pay climbing permit fee within two months of the date of permission. If the leader failed to pay the royalty within schedule time, the permission would be cancelled.
Government of the Nepal has allocated two hundred and fifty four million in revenue from Everest climbing permits this season. Last year, it had garnered Rs. two hundred and seventy million.
Royalty fee to atop Mt Everest ranges from $ 15,000 to $70,000 per expedition. One Expedition team may include 15 members in maximum while one climber should pay $15, 000 in spring and $7, 500.
About 4 thousand climbers have atop the Mt. Everest ever since Edmund Hilary and Tenzing Norgay Sherpa climbed it for the first time in 1953.