News
Tourism sector in dilemma as Dept. stops providing tourist records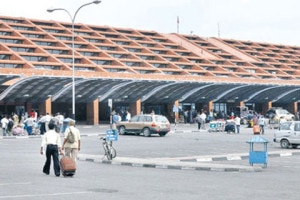 KATHMANDU, Nepal – After the Department of Immigration stopped providing records of the tourists visiting Nepal through air route, tourism entrepreneurs and stake holders are in dark on how much foreign tourists visit Nepal?
The Immigration Office at the Tribhuvan International Airport has not been providing any tourist arrivals and departure figures for the last two months.
Lately, the office had compiled and released the data on August. But no data regarding the tourist flow in the country has been found compiled in the department for the months of September and October.
Earlier, the department used to release the arrivals figures of foreign tourist visiting Nepal through air route of earlier month on first or second day of every month.
It is learnt that the department has stopped issuing the statement with data after the Commission for the Investigation of Abuse of Authority (CIAA) grilled some of its staffers in charge of bribery and abuse of authority.
The CIAA two months ago had arrested 48 staffs of the Department on some and the other charges, out of which 10 were released after paying 30 thousand deposit each while others were quizzed for their involvement in illicit activities.