News
CA member in Guinness Record run for taking oath from own father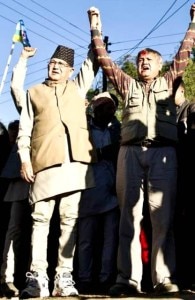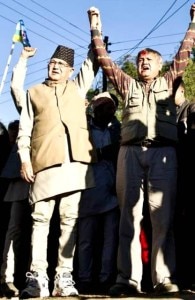 KATHMANDU, Nepal – At a time when newly sworn-in members of the Constituent Assembly are busy in planning their roles in the Constituent Assembly, one of its member Sunil Thapa said he will apply for the Guinness World Record. And he said so because he took oath of the office on Tuesday from his own father Surya Bahadur Thapa.
"There were many cases of father and son became parliamentarian but my case is unique as this is the first incident in the whole world that any father sworn-in his own son as a lawmaker," the Thapa son told reporters after the programme, adding that he would contact the Guinness World Record team "to record this remarkable event".
Surya Bahadur Thapa, 86, took the oath for the post by virtue of being the senior-most Constituent Assembly member from the President on Monday, January 20, 2014. As per the existing rule of CA, Thapa will remain Acting Chairman until the CA elects chairperson and vice-chairperson.
The five-time prime minister of Nepal and leader of the Rastriya Prajatantra Party (RPP) Surya Bahdur Thapa sworn-in his own son along with other 574 newly elected CA members amidst the programme in CA building Tuesday.
The elections for the second CA was held on November 19, 2013.