News
(English) Scientists call for collective bids to tackle air pollution in HKH region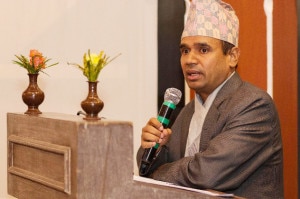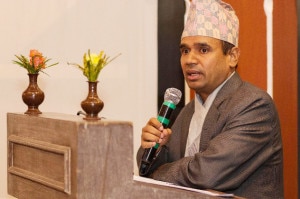 KATHMANDU, Nepal–Scientists have called for collaborative attempts to tackle air pollution in and around the Hindu Kush Himalayan (HKH) region. During the Second Annual Regional Atmospheric Science (SARAS) workshop held in Nepal, they also expressed worry that the region is hit hard by climate pollutants.
On the occasion, Dr. Rishi Ram Sharma, Director General of the Department of Hydrology and Meteorology, said the region is affected by short-lived climate pollutants (SLCPs) directly and indirectly. "Transitory climate pollutants affect people's health and also lead to glacier melt", he said. He also stressed the need to focus on real-time data collection and sharing.
"The workshop has provided an opportunity for atmospheric scientists working in the region to share their research and to identify key gaps in atmospheric science research in the region", said Dr Arnico Panday, Programme Coordinator of the Atmosphere Initiative at the International Centre for Integrated Mountain Development (ICIMOD).
On the occasion, the participants held a first detailed discussion about planning a coordinated multi-country study of the causes of persistent winter fog, which affects the lives of hundreds of millions of people across large parts of Nepal among south Asian region.
During the three day workshop the participants signed a statement that drew attention to the climate impacts of air pollutants, as well as to the threat caused by climate change and deteriorating air quality to human health and other sectors in the region.
The scientists have also agreed to increase cooperation among atmospheric scientists across institutions and to advance research as well as capacity building in atmospheric science to provide a basis for national and regional policy reforms, strategies, and action.
As many as 70 scientists from the region as well as from Germany and the United States took part the workshop that concluded Tuesday.