News
Poll chances loom as CPN-Maoist decide disruptions strategically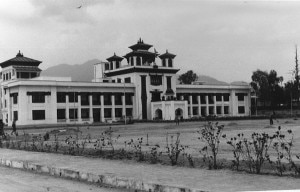 KATHMANDU, Nepal- Elections for the new Constituent Assembly (CA) slated for November 19 is not like a doll's play for current election government in the current scenario after the disputes in the Unified CPN (Maoist) followed by party vice-chairman and former prime minister Baburam Bhattarai resigning from all party posts loom further with the Maoist breakaway faction CPN-Maoist's Central Committee meeting strategically passed the decision to foil the poll.
The CC Meeting of the party held in Pokhara has prepared a strategy to deploy teams comprising cadres from party's different wings and district and village committees at the polling booths to foil the CA polls, if the government goes ahead with its decision to hold polls.
On the concluding day of the four day long CC meeting Tuesday, party Secretary Netra Bikram Chand proposed deploying 12-member team at every polling booth to foil elections if they approached the polling booths despite the party's plea.
The CC meeting has passed Chand's proposal entrusting him with the responsibility of creating necessary structure for the dasta mobilisation.
The proposal tabled by Netra Bikram Chand, who is also the chief of party's Youth Mobilisation Committee, states that party rank and file will be deployed to the villages and towns before the election date and urge the people to abstain from voting. "If the first strategy fails, election process will be disrupted by deploying party dastas at the polling booths on the polling day," the proposal reads.
The Election Commission has already said that it is ready to hold elections for the new CA on stipulated date but the 'political parties must committed to it'. Stating that without the cooperation of the political parties the environment of election will not be possible the EC has asked the parties and political leaders for conducive environment.