News
(English) Myagdi, first free wi-fi district in Nepal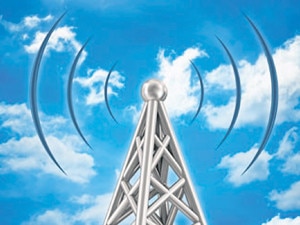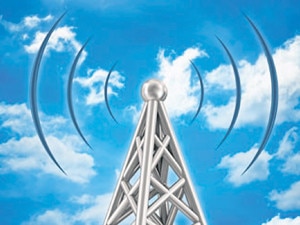 KATHMANDU, Nepal–Myagdi district which lodges the Mount Dhaulagiri and world famous Pun Hill, is all set to become a free wireless fidelity (wi-fi) zone, thanks to the ambitious plan to make the place a model in Information Technology (IT).
The cherished dreams of district dwellers seeing the district a free wi-fi zone will be materialized soon after socialist Mahabir Pun vowed to offer a technical support.
As per the plan, repeater towers will be set up in 11 more locations of the district. Five such towers were established by Nepal Wireless Network in the initial phase, but could not meet the standard.
As per the plan, internet will be transferred via radio devices in every settlement in accordance to their need. If everything goes as planned, the district would be the first ever in Nepal to be announced as free wi-fi zone.
"We have already figured out the cost and managed to garner the resources for necessary funds," Bishnu Prasad Sharma, District Development Officer was quoted by Kantipur daily. All the district base government offices are co-coordinating with community to make the district a free wi-fi zone within the year.
Non residential Nepalis living abroad have pledged financial support to setup a trust fund for the long-term management of the project.
The total cost for the purchase of Internet Bandwidth alone estimates at Rs 6 million.
In the meantime, a decision has been made to donate 0.5 percent by the DDC, 1 percent by municipality and 1.5 percent by Meanwhile, a decision has been made to allocate 0.5 percent by the DDC, one percent by the municipality, and 1.5 percent by each VDC.
Beside this, numerous district based organizations, business entrepreneurs, local clubs are planning to set up seperate trust fund for the purpose.
At present, various business establishments, government and non-governmental organisations and banks and other few five star hotels among others have been providing free internet services. Myagdi Information Cooperative has been providing high speed internet services in district headquarters, Beni, at a minimal cost.
Nepal Telecom too has been providing wi-fi services in Beni and Galeshwor of the district.
Experts believe that wireless internet services have facilitated easy access to various government services to the locals behind boosting up the local business.
The district is one of the most popular destinations for tourism. The world's famous Poon Hill is lies in the Ghar VDC of this district while Ghorepani is the another attraction for travllers.
The trekking/hiking trail Ghorepani Poon Hill Trek is consider as easy and most liked trail in Annapurna region.
The flora and fauna of this district is unique. Not only in natural resources, it is rich in cultural heritage. Gurung and Mangar community are welcoming the foreigners with their smile for long time. Tatopani Hot Spring is another attraction of Myagdi.