News
(English) Children vulnerable to climate change: report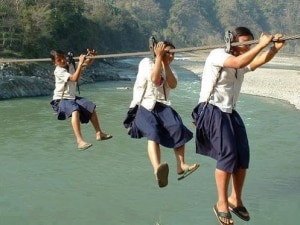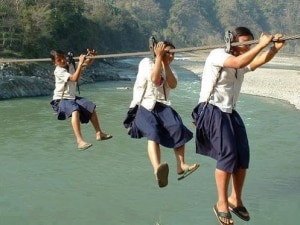 KATHMANDU, Nepal–The children in Nepal are vulnerable when disaster takes place due to the country's high poverty incidence, exposure to disease, says a research report. Inadequate access to information on climate change adaptation coupled with lack of disaster risk reduction and dependence on natural resource is fuelling the problem each day.
The research report on 'Impact of Climate Change on Children in Nepal', recently published by Plan Nepal, says climate change may put children at considerable risks of violence, abuse and multiple forms of poverty mainly through displacement and migration.
Nepal is among the disaster-prone countries in the world. natural calamities and various hazards like earthquakes, floods, landslides, cold waves, wind storms, hail storms, fires, glacial lake outburst, floods and avalanches have hit the Himalayan nation frequently. Dozens of people have become the victims of such calamity annually. For instance as many as 400 people lost their lives in climate-induced disasters, of which about 40 per cent were children, according the data of Home Ministry.
The finding shows that climate change impacts have apparently been seen on education, health and nutrition, food security and livelihood of children.
The education of the children is hit hard as they are unable to cross the rivers during monsoon while many rivers in the country lack suspension bridge. Lack of proper facilities and climate-friendly school infrastructures and facilities is hindering the education of children.
During summers, children of the distant village cannot attend school as flood damage roads in the hilly region while in lowland terai area; they are likely to be swept away by small streams. Climate change also causes water and air-borne diseases, and expands vector-borne diseases mostly to mountain children affecting their mental health and well-being, according to the study.