News
80 percent rural households have cell phone access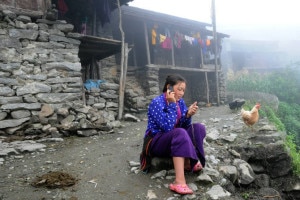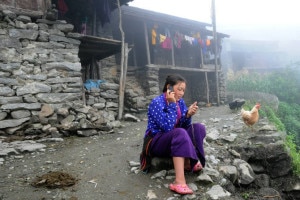 KATHMANDU, Nepal– Almost 80 per cent of rural households are now getting benefits of cell phone, which until a few years was regarded as a luxury service limited to handful of elite groups, thanks to the rapid expansion in the service network of telecom companies.
According to the annual household survey (AHS) 2012-13, 79.5 per cent of rural household are accustomed to using the mobile phone service. The service has reached to 79.5 percent of rural household while the access to this service in the urban households stands at 93.6 per cent.
However, access to wire line telephone is very low, both in the urban and rural belts of the country in compared to wireless mobile.
The AHS has put the user of telephone service in urban and rural areas at 20.3 and 3.6 per cent respectively. Similarly, e-mail/internet service has reached 16.1 per cent of the households in urban area, while the rate is 3.1 per cent in rural settings.
The households having access to e-mail/internet services in the country stand at 6.7 per cent and 5.6 per cent, respectively.
The AHS, first of its kind, is based on study of altogether 8,400 rural and 806 urban wards to assess the situation of consumption of different services, among others.
Mobile phone service was launched in 1999 in the country.