News
(English) Pillay fears govt may grant amnesty to right violators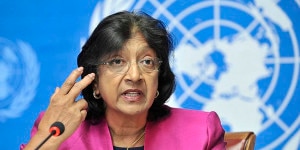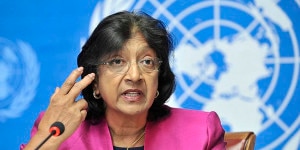 KATHMANDU, Nepal– The UN High Commissioner for Human Rights, Navi Pillay, has expressed serious concern over the bills on Truth and Reconciliation Commission and Commission on Disappearances, tabled at Nepal's Parliament.
Saying that the bill could lead to amnesties for serious human rights violations, Pillay speculated that twin commission would be granted powers to recommend amnesties for serious human right violators.
"While I welcome steps taken by the Government of Nepal to take the Transitional Justice process forward, I am extremely concerned by its new attempt to introduce amnesties for serious human rights violations. She said that such amnesties not only violate core principles under international law but would also weaken the foundation for a genuine and lasting peace in Nepal.
"I call on the Government to respect international law and to fully implement the decision of the Supreme Court, which clearly stated that Commissions should not be used to prevent, replace or delay criminal investigations," Pillay said adding that Nepalese people are entitled to know the truth through a genuine truth process about happenings during decade long insurgency.