News
(English) Intl air travellers' movement up at TIA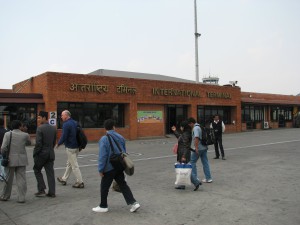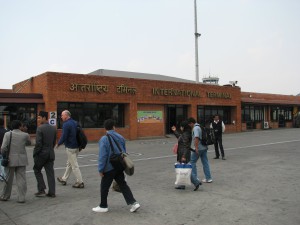 KATHMANDU, Nepal– International air travellers' movement through Tribhuvan International Airport (TIA ) rose 7.35 percent in 2013, according to statistics of TIA. All together 29 international carriers flew 3.14 million passengers to and from TIA during the period.
In total, the country's sole international airport witnessed the movements of 4.68 million passengers (both domestic and international last year. On an average, 254 flights took off and landed at TIA daily during the period last year.
The stats show that carriers from the Middle East commanded a 32.62 percent market share while the share of Indian carriers was 27.54 percent. Chinese carriers have a 5.97 percent market share.
Doha-based Qatar Airways secured the top spot in terms of passenger occupancy. Qatar Airways, which operates four daily flights from Kathmandu, saw its passenger carriage drop 1.28 percent to 352,062 compared to the previous year.
Jet Airways retained its second position, posting a 7.75 percent growth in passenger movement last year. Indian Airlines climbed to the third spot, posting a strong 15.90 percent passenger growth.
Budget carriers Fly Dubai and Air Arabia took the fourth and fifth spots with a 68.71 percent and 21.96 percent growth in passenger occupancy respectively. National flag carrier Nepal Airlines slipped to the sixth spot with a 6.39 percent growth in passenger occupancy.
Malaysian-based budget carrier Air Asia X reached the ninth spot within a span of one and a half years. The carrier entered the Nepali market in June 2012 and flew 137,322 travellers last year. Likewise, another Malaysian-based carrier Malaysia Airlines, which entered the Nepali market in September 2012, flew 96,999 travellers in 2013.
Airport authorities said that air passenger traffic is expected to grow more this year as a number of airlines have doubled their frequency amid higher seat demand.