News
(English) Tourist guide dies of altitude sickness in Annapurna trekking route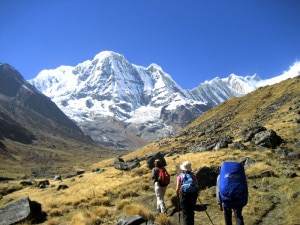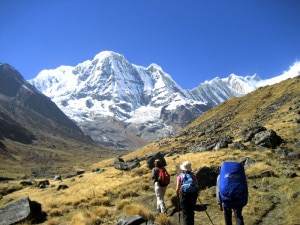 KATHAMNDU, Nepal–A tourist guide died due to altitude sickness along the Annapurna trekking route. Tourist guide Gopi Lal Praja of Pisangma Gorkhatangling Chowk-9 of Manang died Wednesday due to altitude sickness, according to district police office, Manang.
Praja was rushed to the foot hill of the mountain once he suffered an altitude sickness, but he breathed his last on the way. The Trekking Association of Nepal (TAN) has sent a team to district headquarter Chame to study the case. The two other guides and Israeli tourists headed towards Thorng La Pas after the tragedy, it is learnt.
The trekkers along the Annapurna trekking route have been facing tough time due to the lack of proper medicos.  Most of the domestic and foreign tourists became the victim of altitude sickness in the region where more than 200 trekkers visit daily during the tourist season. Tourists have been forced to depend on herbal medicines and garlic to trek in the region.
Dozens of domestic and foreign tourists had lost their lives earlier while attempting the Thong La Bhanjyang along the Annapurna Trek Route. Located in the north west of Nepal, the region has been touted as having the world's best trekking routes. The trek goes counter-clockwise from Besi Sahar,  to Naya Pool, and reaches its high point at Thorong La, a pass at 5,416 m.