News
(English) Drastic drop down in domestic movement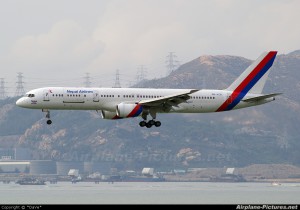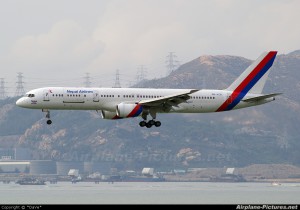 KATHMANDU, Nepal–The movements of domestic passenger have drastically dropped down for the second consecutive year, thanks to constant hikes in the fuel and a series of crashes that made the travelers to opt for vehicles wasting hours to reach their destination, instead boarding the flights.    
According to Tribhuvan International Airport (TIA), domestic passenger movement fell 2.06 percent to 1.54 million last year.
Airlines found a healthy growth of 13 percent in 2008 which jumped to 33 percent in 2009 as airlines cut fares amidst tough competition. Even though passenger movement increased 12.83 percent in 2010, the growth rate started sinking down in 2011.
According to the stats, Nepali skies witnessed 69,076 flights during the review period, a drop of 2.54 percent. The data has it that an average of 192 domestic planes took off and landed at TIA daily during the period.
All the airlines except Buddha Air and Tara Air saw low movements of travelers during the review period. Maximum flights were cancelled or put off while few were diverted due to adverse weather conditions.
A part from this, revision of fuel surcharge was another crucial factor which forced its regular traveler to opt for luxury buses operating on the highways.
Frequent increase in air fare has reduced traveler's craze towards the domestic airlines. Domestic airfares have been hiked more than 40 percent while and fuel surcharges was revised for more than six times in less than three years.
There seem challenging days ahead for the air operators with the European Commission blacklisting Nepali carriers citing poor safety record. EC has also made aware its travelers not to fly on Nepali aircrafts.  "There could be slight increase in tourists but local passengers will not increase due to airfare structure", ekantipur quoted Birendra Bahadur Basnet, managing director of Buddha Air as saying.
Airline officials have already started feeling the impact of the ban as tourists occupancy has drastically fallen down.