News
(English) Air quality of Kathmandu worsening endlessly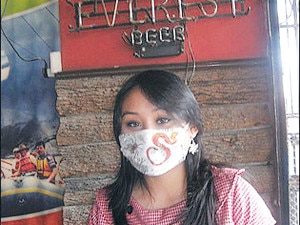 KATHMANDU, Nepal–Air quality in the Kathmandu Valley has been worsening continuously, particularly in the recent years. And, poor air quality is taking tolls on human health, environment as well as society.
Health experts have warned that the Kathmandu Valley could turn into as one of the dirtiest cities in the world if nothing is done immediately to curb air pollution.
Health officials say air pollution is inviting pulmonary diseases, including cough, allergy, and breathlessness and wheezing.
Despite this, the Ministry of the Health and Environment (MoHE) has been unable to lessen the air pollution in the valley that is home to 2.51 million people.
Dr Yubak Dhoj GC, Director General of the Department of Environment under the Ministry of Science and Technology admitted his department has failed to examine the air pollutions in the valley.
Department officials said only three ambient air monitoring stations located at Putalisadak, Bhaktapur and Machchegaun are operational in the capital which have been recording PM10 data.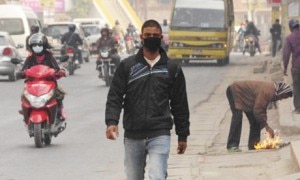 Likewise, air monitoring stations, established in 2002 with the support of Danish government have not been maintained properly for a decade after the Danish project phased out.
As per the data of National Health Research Council, more than 1,600 people in the Kathmandu Valley die due to air pollution every year.
The Valley has an average of 310 micrograms per cubic metre PM10, which is 190 units above the National Ambient Air Quality Standard 2012.
According to Pollution Index 2014, Kathmandu is the fourth worst polluted city with 101.05 points after Xi'an, a city of Central China (101.90), Kingston, capital of Jamaica (103.45) and Accra, capital city of Ghana (111.18).
A recent report unveiled by traffic police states that over 50 traffic personnel working in the Valley were found suffering from acute headache, respiratory and allergic problems on daily basis.
The World Health Organisation recently said that air pollution claimed seven million lives around the world in 2012, more than one-third of those deaths occurred in Asian nations.