News
(English) Passports mentioning third gender identity on the card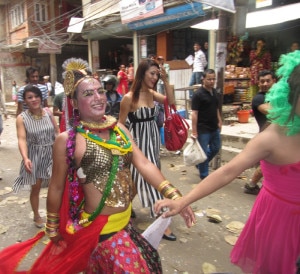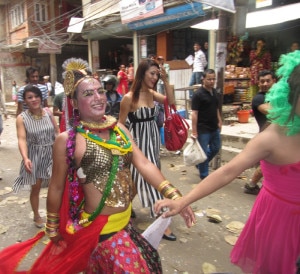 KATHMANDU, Nepal–The government is all set to amend the existing laws to provide passports to sexual minorities mentioning their gender-identity.
The Department of Passport has already proposed the government to revise the "Passport Regulations Act 2010", thus it can issue passports to sexual minorities specifying their gender identity.
Officials at the Department which falls under the Ministry of Foreign Affairs (MoFA) said that the Department is preparing to issue passports specifying either "male" or "female.
Officials at MoFA are learnt to have stepped up the consultations with experts and stakeholders including the Ministry of Home Affairs (MoHA) regarding the proposal which will be table to the meeting of Ministry of Council to get latter's nod.
"We are holding discussions deliberately. Once the proposed amendment is finalized, the government will have to incorporate it in passport application forms ", an official at the Foreign Ministry told. He said that the government will notify ICAO about the new provision as soon as Council of Ministry approves it.
Previously, the department officials discussed with the representatives of the Blue Diamond Society, an NGO advocating for the rights of sexual minorities in Nepal, to figure out how to address their concerns in the amended passport regulations.
The DoP has suggested the use of either "X" or "O" (others) to recognize the third gender in passports. Only two countries — Australia and New Zealand — issue passports to LGBTS mentioning their gender-identity with code "X" (meaning extra, other than male or female).
It is learnt that at least six applicants of third-gender had reached DoP and District Administration Offic (DAO) seeking MRP mentioning their gender.
The Ministry's moves come in line with Supreme Court's direction to come up with necessary changes in passport regulations, which will pave the way for to issue machine readable passports to LGBTs (Lesbian, Gay, Bisexual and Transgender) community.
Last year, the SC had directed the government to make necessary arrangement to issue passport for third gender following their protests to mention either "male" or "female".  Nevertheless, the government has been providing citizenship certificates to LGBTs specifying their gender as "others."