News
(English) Domestic airlines hikes domestic fuel surcharge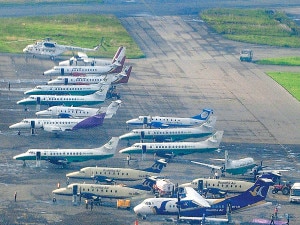 KATHMANDU, Nepal- A day after the government increased the price of aviation fuel, domestic airlines raised fuel surcharge.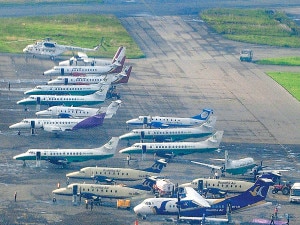 A meeting of the Airlines Operators Association of Nepal (AOAN), the umbrella organization of the airline operators, decided to raise Rs. 40-230 in fuel surcharge depending on the distance.
Citing that it incurred heavy loss due to the loan to be paid for Indian Oil Corporation (AIC), the state-owned monopoly Nepal Oil Corporation (NOC) on Friday had massively increased the prices of aviation fuel including petrol and diesel.
NOC jacked up Aviation Turbine Fuel (ATF) price for domestic airlines by Rs 6 per litre to Rs 143 per litre. International airlines will have to allot $1,400 per kilolitre of jet fuel (up $100).
Domestic operators said they were compelled to increase the fuel surcharge as increased fuel prices threaten to hit their profits. In the last two years, airfares have gone up by Rs 3,000 on long-haul sectors and Rs 1,200-1,500 on short-haul routes.
The fuel price was last hiked on September 11, 2013. According to Tribhuvan International Airport (TIA), domestic air movement sank 4.11 percent to 1.10 million in the first nine month of 2013.
In the meantime, Federation of Nepal Transport Entrepreneurs (FNTE), said they have requested the NOC to roll back the fuel price hike. It has also hinted to raise transportation fare if NOC does not roll push back the hike.
In the meanwhile, 16 student unions affiliated to various political parties on Saturday jointly announced protest programmes against the government's recent decision to hike petroleum prices.