News
(English) NAC halts domestic flights nationwide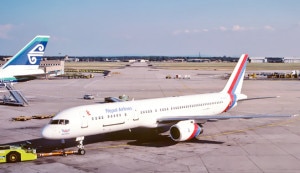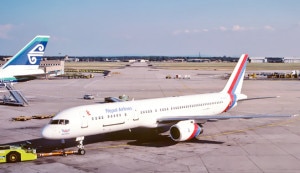 KATHMANDU, Nepal–Domestic travelers across the country have to suffer for a month or even more, thanks to state owned airlines–Nepal Airlines Corporation (NAC) for its failure to fly in domestic skies.
Travelers who are solely depending upon NAC will certainly have to suffer a more or little as it doesn´t have any aircraft for domestic flights hence onward.
Just a month ago, NAC was operating two Twin Otter aircraft; however it crashed at a mountain killing all 19 people on board. Likewise, another aircraft 9N-ABU has been stuck at Tribhuvan International Airport (TIA) after its engine caught fire last week. Three other Twin Otters have already been grounded for many years and cannot be brought into operation immediately.
Concerned officials at NAC said they were not sure when the engine of 9N-ABU will be repaired. Currently, NAC also lacks engineer who could repair the engine. They also said
Officials said it will be too early to say when the aircraft will be repaired.
NAC is taking an initiation to choose a qualified foreign company to repair the engine by announcing a tender notice at the earliest and it will take more than a month for maintenance.
Currently, NAC only has two Boeing 757 aircraft for international operation. It, however, is working on to purchase for eight aircraft – two Airbus A320-200 for international operation and six small planes for domestic propose.
NAC was established in July 1958 as Royal Nepal Airlines Corporation (RNAC). It's first aircraft was a single Douglas DC–3, used to serve domestic routes and a handful of destinations in neighboring India.