News
(English) Take orientation class, and then climb Everest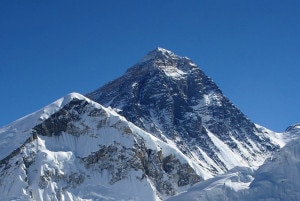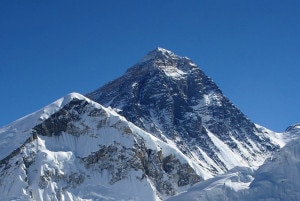 KATHMANDU, Nepal–Are you planning to scale the Mount Everest, the world's highest peak this spring? If it is true, you will be first asked to take part in an intensive pre-orientation programme prepared by government authorities. The orientation classes will be mandatory for all climbers who wish to conquer the peak hence onward.
Aiming to avoid any adverse activities on the top of the peak during climbing, the government came up with this new idea. Officials at the Ministry of Tourism and Civil Aviation informed there will be special intensive briefing for the climbers and their guides to establish peace in the roof of the world.
Tilak Ram Pandey of the Department of Mountaineering at MoTCA hoped the programme would avert any untoward situations in the Everest region.
The move follows an incident last season when Simone Moro of Italy and Ueli Steck of Switzerland faced unexpected antagonists with Sherpa over the weekend while scaling the storied peak. The Europeans said the Sherpas threatened and then attacked them, including throwing rocks.
Earlier, just a week ago the government had decided to station security officials at Everest base camp from the spring climbing season beginning in March.
As per plan, up to nine officers, each three from Nepal Army, Armed police force and Nepal Police will be deployed in the region to try to resolve possible conflicts there.
"To have police at the base camp could solve some problems there; but not at higher camps. I'm worried that police at the base camp will mean just to have some persons more in that 'village', but (it will not be) a real help", veteran Italian mountaineer Simone Moro said in an email.
However, mountaineers themselves are not assured about the security while the security camps will be established at base camp instead of higher camps.
Positioning of security personnel, installation of GPS facilities in Khumbu region, and orientation class for the climbers are a few measures adopted by the government after a brief brawl between Western climbers and Local Sherpa in the last spring season.
A security team of nine members will be placed at the base camp by March-end, according to officials.