News
(English) EU team to visit Nepal on air safety validation mission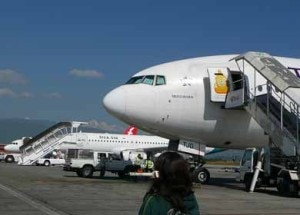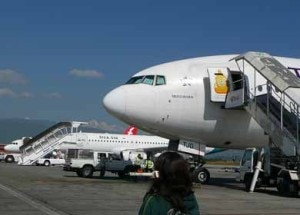 KATHMANDU, Nepal – A mission of the European Union is all set to visit Nepal on February 1 to follow up the aviation safety measures that the government has adopted as suggested by the Ordinated Validation Missions of the International Civil Aviation Organization (ICAO).    
The European Commission has recently banned the Nepali domestic airline companies to operate in EU zone citing deteriorating security situations of the flights and also asked its citizens not to board in any domestic flights.
So, the joint mission of the European Commission, European Aviation Safety Authority (EASA) and member states is visiting here also to carry out joint field evaluation of Nepal's major airline companies, their aircrafts, services and the capacity of the Civil Aviation Authority of Nepal (CAAN).
According to the country office of European Union here, the mission is visiting the country to know the situation after the government wrote the commission clarifying that it has given high priority to the aviation safety and compelled to implement the security measures strictly.
According to CAAN officials, the experts would carry out the thorough study of the aviation sector here and see whether the changes were made as claimed by the authority. After the EU blacklist Nepali aviation sector the CAAN had carried out security investigations and had also implemented the recommendations apart from revising the aviation rules and regulations and evaluation of the airline companies that had acquired license for operating the airlines.
The mission will observe the reforms made by CAAN as per the recommendations made by the Commission including delegation of  airline holding authority to the director general of CAAN, implementation of systematic aviation safety measures and duties of the airline companies, installment of equipment that check hazards caused by birds and animals among others.
The EC, in its report published in July last year had said that if the results of the ICAO audit or any other relevant safety information indicate that air safety risks in Nepal are not adequately contained, the union would be forced to take action against Nepal in accordance with regulation (EC) No 2111/2005.