News
Permission sought to scale only 57 of 326 peaks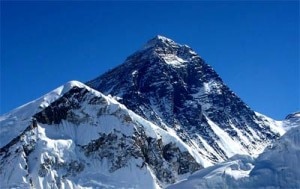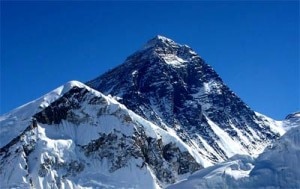 KATHMANDU, Nepal – The government has opened 326 peaks above 6,000 metres for expedition, but mountaineers sought permission to scale only 57 peaks among them last year. Most of the mountaineers flock limited to scale the well known peaks like the Mt. Everest, Mt Lhotse, Mt Manaslu among others.
Mountaineering experts said the government apathy to maintain detail profiles of all the peaks opened for climbing is the reason behind this. "Mountaineers gather around a limited number of peaks as profiles of many peaks have not been created. Also, lack of access roads to base camps and inability to launch campaigns to promote these peaks are other impediments," they said.
As per the data compiled by the Tourism Industry Division under the Ministry of Culture, Tourism and Civil Aviation only 298 expedition teams took government permission to scale various peaks across Nepal last year, as against 310 recorded in 2012.
A recent report prepared by the ministry also warns that Nepal may lose foreign climbers to other neighbouring countries if the country continues to show indifference in promoting them, as countries like China, India and Pakistan have launched aggressive campaigns to increase flow of mountaineers.
Pakistan, for instance, has waived off royalties for mountaineers climbing peaks below 6,500 metres, says the report. Likewise, India in September offered a discount of 50 per cent on mountain climbing fee. "In this regard, the government must frame policies to gain a competitive edge," the report says.
With the number of mountaineers limited to few peaks, mountaineering revenue in terms of US dollars has also dipped 7.35 per cent in 2013, the ministry said in its report. The political uncertainty in the run up to November 19 Constituent Assembly elections in the country during the autumn that owes foreigners cancel their trips was also the reason behind revenue downfall, according to the ministry.
The government generated revenue of $3.91 million in 2013 by issuing permits to scale peaks under its purview, as against $4.22 million recorded in 2012, show MoCTCA data.
Every member of the mountaineering teams pays a royalty ranging from $100 to $25,000 to climb mountains depending on their type and height.
Last year, 27 teams took permission to climb Mt Everest followed by Mt Lhotse (8,516m) and Mt Manaslu (8,163m) in the second the third position.