News
Nepal fails to utilize total air seats as per ASA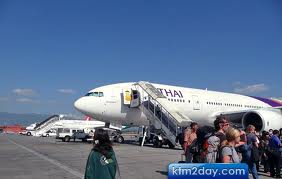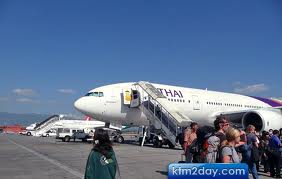 KATHMANDU, Nepal – Out of total 5.3 million air seats that Nepal can utilize as per its bilateral Air Service Agreements with various nations it is using only 2.4 million seats, thanks to various technical difficulties that the country's only international airport, Tribhuvan International Airport is facing that force it to restrict flights.
A total of 27 international airlines are currently flying to Nepal from various destinations using 24 Lakhs 56 thousand air seats annually. The number is only 45 percent of the total seat capacity that Nepal can utilize.
According to the Civil Aviation Authority of Nepal, it is obliged to restrict the air traffic due to technical problems in the TIA. "We could not give permission to airlines wishing to conduct flights to Nepal," a CAAN official said, adding if the airport open for 24 hours then there would be some ease.
A study conducted recently said that the TIA conducts as many as 3 hundred 76 land/take-off in average which is the maximum. Though the officials are optimistic in more seats utilization with added flights, CAAN and the TIA management said the airport is at its maximum air traffic limit.
"Many new airlines are showing their interest to fly to Nepal with the operating ones wishing to extend flights number," the official said, "However, we are not in a position to allot them space as they all want to conduct flights at the same time." All flights want to conduct flights in between 11 A.M to 3 P.M and 10 to 12 in the evening, an official at the Airport Permission Section of TIA said, adding, "But air traffic in the period are almost full and the airliners are also reluctant to fly other time."
The government has planned to increase the number of international airlines operating flights to Nepal in 2013 from existing 27 to 37. However, the plan hit snag as there were no plans to lure them. Only Turkish Airlines added its wing to the Nepali sky in the year. Sri Lankan Air and Indian Go Air had also said to operate flights to Nepal during the period but have not operated so far as they are also asking for the afternoon peak hour time.
Till date Nepal had welcomed largest number of international airlines in between 2010 to 2011. About 10 airlines had started flights to Nepal in the period. In 2012 only two international airline companies entered the country.