News
An opportunity to chew over past deeds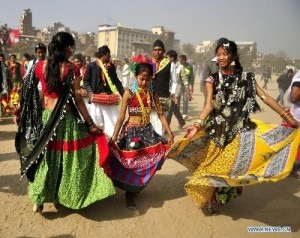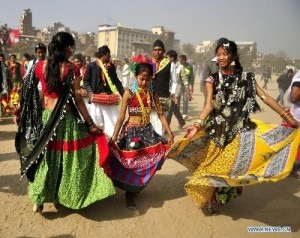 KATHMANDU, Nepal–No sooner the celebrations of the English New Year fade away, another group of people are preparing themselves for the arrival of their new year with gusto.
In the dawn of mid-January morning, people from Tharu community take a dip in the cold water and pay respect to Lord Shiva on the bank of river. It is the first day of Magh ( the 10th month of the Nepali calendar), and is popularly known as Maghi.
'The festival is particularly significant to Tharus as it not merely offer us an opportunity to ponder upon our past deeds but also make plan for the entire year during Maghi' Suresh Tharu in Kathmandu said.
Earlier, the festival used to be the day Kamaiyas and the Kamlaris (the bonded laborers) got a free time from their daily task and made new agreement with their Masters. The Masters also made decision or proclaim whether to keep or free Kamaiyas on the occasion, even so with the abolishment of the Kamaiyas by the government of Nepal nearly a decade ago, the same day has become a day of liberation.
The celebrations that begin on the eve of Magh continue for the next two days. The day is equally significance from the cultural perspective since girls from Tharu community attire in traditional dresses perform dances.
'Other than singing and dancing, it is key occasion when a meeting is organized in the presence of village priests, community leaders and leading people of the village', a Tharu woman in Kathmandu said. According to her, Tharu women enjoy themselves even while performing the usual chores of cooking and fishing on the occasion.
Beyond the traditional dance moves of 'maghauta', it is a grand occasion for Tharu women to get together.
It is also festival of new clothes, good foods and high spirits. Besides, it is grand occasion when the members of the family discuss whether or not they committed any mistake during a year and express their commitment to purify their mind and soul.
Also known for Makar Sankranti, it is the festival of Sun God which is the symbol power, divinity and wisdom. The government of Nepal has announced a public holiday on the occasion.