News
NARC scientists develop solar dryer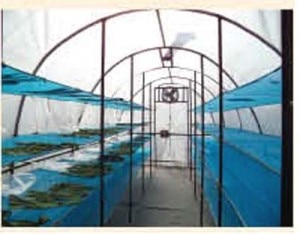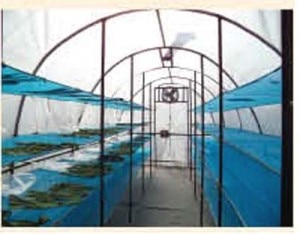 KATHMANDU, Nepal – Scientists at the Nepal Agricultural Research Council (NARC) have developed a huge solar dryer that can be used for drying plants and vegetables.
The dryer that is said the largest in the country could dry up to two hundred kilo grams of products at a time. Developed by the scientists here according to the local needs is very useful for drying mushroom, tea, herbs, apples among others, according to the NARC.
The facility has been proved beneficial for both the farmers and the entrepreneurs as this is a cost friendly facility. According to the NARC, the dryer could be built around 35 thousand rupees in contrary to the similar one built abroad that costs around half million rupees.
Also the technology used to build the dryer could be used in building dryers with more than one metric ton capacity, it said.
In the dryer made by 'close tunnel' technology, a special kind of seal-poline plastic has been used. The plastic type is a high resistant to sun light.  The plastic is used to maintain inner temperature notwithstanding the outer one. The dryer maintained the inner temperature 20°C more than the outer temperature these days.
According to the NARC officials, depending on the necessity farmers and the concerned could dry their products from two to the two and half days as per the nature of products.
With increasing trend of professional farming of various products these days, farmers and entrepreneurs are finding it hard to dry up their products and store them. But with the invention of the solar dryer, such problems are likely to be solved, though in few.