News
More than four thousand strikes in five years!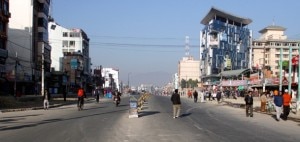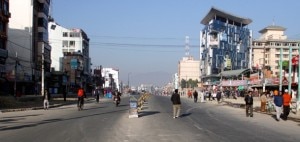 KATHMANDU, Nepal – In the last five years the country has seen more than four thousand bandhs (general shut down strikes). The fact have been revealed after the Nepal Rastra Bank (NRB), the central bank of the country, conducted study to find out the impacts of bandhs in the national economy.
According to a study, there were altogether four thousand four hundred 51 cases of shut down strikes across the country in the five years period of 2008 to 2013.
As per the study, the eastern Terai district of Nepal had seen the maximum days of bandhs. The Hilly and Himalayan districts had few such days, the study said.
During the period Sunsari, the eastern Terai district, witnessed maximum incidents of bandhs. There were 207 cases of strike recorded in the district in the period, the study said.  As per the data of the study Sunsari was followed by another eastern Terai district Jhapa, with 197 similar cases of strikes and Kailali, the western Terai district in the third position with altogether 175 strike incidents.
As per the study, capital Kathmandu secured 10th position in the list. There were altogether 112 incidents of shut down strikes in the capital city in the study period.
According to the study, districts including Morang had 162 cases, Banke 156, Chitwan 153, Dang 141, Mahottari 118, Kanchanpur district 116 and Saptari district witnessed the cases of shut down strikes for 109 times in some or the other names.
The study, however, revealed that the impacts of such incidents had minimal impacts in the districts of Mountainous and Hilly regions. According to the study, Manang and Mustang districts had few cases of such strikes comparing to the others with only 14 and 13 cases respectively.
While Solukhumbu, another mountainous district witnessed 19 incidents of shutdown strikes, Parbat district saw 24 cases followed by Rukum district with 26, Salyan and Magydi districts with 27 cases each.
Lalitpur, Rasuwa and Sindhulu districts saw the similar 33 cases of general shut down strikes in the review period.