News
Govt bid farewell to teachers lacking command in English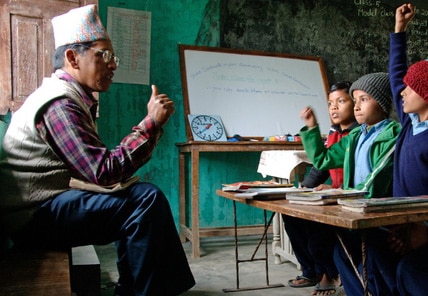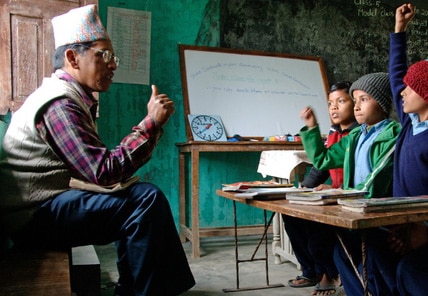 KATHMANDU, Nepal–Aiming to increase attractions towards community schools (government) and considering recognition of English language in the international market,  the Ministry of Education has come up with a ten-year plan to run classes in English medium in all community schools across the country.
The new proposal of the Ministry is likely to lay negative impact on the teachers who are poor in English languages as they should undergo a test to see whether they can teach fluently in English medium or not. If they are not perfect in English and could not teach the students in the prescribed language , they would get a choice of retirement along with some bonuses.
The practice will bridge the wide gap between private and government schools.
With this plan students will be instructed in English language for the subjects like Science, Mathematics and English up to Grade 8.  However, priority will be given to mother tongue as medium of teaching up to Grade 3.
As per the plan, English medium as the style of teaching has been suggested from Grade 9 to the university level.
Sharing the ever new proposal floated by the government, Education Minister during a programme in the capital Kathmandu said the plan introduced by the government will reduce existing dissimilarity between the education system in private and government institutions.
Stakeholders concerned have of the opinion that the proposal would play a significant role in improving the quality of school-level education. They have lauded the proposal stating that the huge gap between public and private education would reduce henceforth.