News
Govt urged to check issuance of climbing permits with double names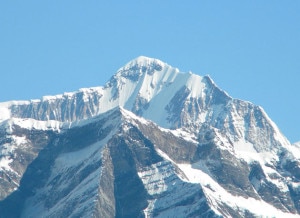 KATHMANDU, Nepal – A committee formed to study on royalty of mountains and suggest on expedition rules has urged the government to open additional one hundred and 66 peaks for climbing and carryout timely study and alterations in the royalty.
Stating that the expedition organizers have been acquiring the permit for expedition in other name than the registered one, the panel asked the government to check that. According the committee it had found in Mustang, Taplejung, Solukhumbu, Manang, Kanchanjanga, Lamjung, Gandaki and Bajhang and other mountainous districts that permits have been issued to climb the peak in new names.
According to the source at the Ministry of Tourism, the study revealed that there are 16 peaks of such nature among the total 3 hundred 26 peaks opened by government for climbing. The committee has suggested the ministry to remove such peaks with dual names and those that have no climbing importance from its list of mountaineering.
Peri Peak of Gandaki, Mukut Peak in Mustang, Kanchanjanga A, B and Mt. Lumba Sumba of Taplejung, Mahalangur of Solukhumbu, Damodar Peak in Manang and Mustang region, Khumbu in the Sagarmatha region, Mt. Saipal in Bajhang have their names doubled in the list.
The committee has suggested the ministry to remove the new names of such peaks authenticating the older ones. The tourism industry division of the ministry said the suggestion will be implemented soon.  Execution of the suggestions to open new peaks for climbing and overviewing the mountaineering royalty will be addressed, it informed.
The government has formed a committee comprising mountaineering experts and tourism entrepreneurs to study and suggest it on the various aspects of mountaineering in the country few months back. The committee has already submitted its preliminary study report regarding the issue to the government. However, it is working on finalizing the report with suggestions before this climbing season begins.