News
Pokhara Airport to be upgraded to int'l airport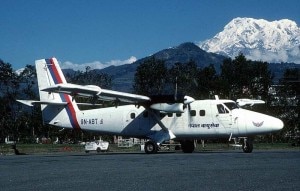 KATHMANDU, Nepal – The government has given a top priority to the Pokhara Airport, to upgrade it as the international airport. According to a minister, the government has allocated the budget for an up gradation of the airport as a regional international airport.
Speaking during the 15th Street Festival inauguration programme in Pokhara on Saturday, Finance Minister Shankar Prasad Koirala said the government has earmarked Rs 1 billion for additional land acquisition for the proposed airport.
A fresh study has shown an additional 500 ropanies land is required for the project. The project has been in limbo since 1975 when the government acquired more than 3,106 ropanies of land.
Amid doubts over the project development due to cost issues, Minister Koirala said the project has been stuck due to some technical problem.
On the occasion, Rabindra Adhikari, newly-elected Constituent Assembly member from Kaski, said it's high time Pokhara had a regional international airport.
Tourism enterprenuers there also underscored urgent need for an international airport for the development of tourism in Pokhara. They also urged the government to take necessary steps to end the ongoing transport syndicate in Mustang and Annapurna circuit.
Pokhara is the most loved tourist destinations in Nepal both foreign and domestic. The city is famous for beautiful mountain stretches, lakes and natural caves among others.
More than 200 restaurants are serving visitors on around 3-km stretch of the Pokhara streets. The Lake Side area has been decorated with lights, and a number hotels and restaurants are offering discounts on their menu.