News
People losing life in their endeavor to ward off cold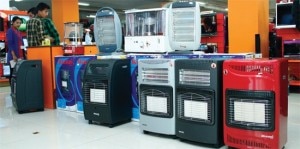 KATHMANDU, Nepal – Last week two Chinese tourists were found dead in their room in a hotel in Nagarkot Bhaktapur. Police referring to the autopsy report said that they had died due to suffocation 'most likely due to gaseous intoxication'.
Only last Friday, two youth found dead in their bed. Police after the preliminary investigation said that the duo had brunt briquette to ward off cold that took their life.
Likewise, a television report said on December 15 that Danai Kumar, 23, a Jagadamba Steel Factory in Chorni-8, Parsa, died while 11 others were found unconscious after they set alight trays of coals to keep warm in a room without proper ventilation. Kumar died due to suffocation caused by smoke inhalation.
These are the representative stories that showed that people are keeping their life at stake while making themselves warm. With the onset of winter season and the temperature dipping down to almost 1 degree centigrade, people are using various heating materials and equipment of their convenience. As the country is having nine hours of power cuts on daily basis that hamper people's choice to use electric heaters forcing them to use gas heaters, briquette among others.
And the recent incidents revealed that carbon monoxide formed during such combustion is taking life.
Experts believe that burning coal or briquettes in an enclosed space enables the concentration of carbon monoxide, a gas released during incomplete combustion. Once carbon monoxide is inhaled in the lungs, it binds with haemoglobin and that impedes haemoglobin's ability to deliver oxygen throughout the body. Once the level of oxygen decreases, people die due to asphyxiation. Similarly, when coal is burned in closed spaces, the oxygen available in the surroundings is used up and the atmosphere is filled mostly with carbon dioxide and monoxide.
Carbon monoxide is colourless and odourless and it's as easy to breathe in as unadulterated air. And now the dangerous gas, often present in smoke generated indoors, is being blamed for quite a few deaths in Nepal while charcoal is burnt in cramped bedrooms to ward off the winter chill.
According to the police, three people were reported dead in 2012. The toll this year has already reached six in the last one week.
Carbon monoxide is also dangerous because of how it affects the brain. To prevent tragic consequences, doctors advise people not to huddle together in a room to sleep. They also want people to make sure that at least one vent is kept open and that no burning object is present in a room where people are sleeping.