News
CAAN hints scrapping of airlines' operating license that do not pass validation tests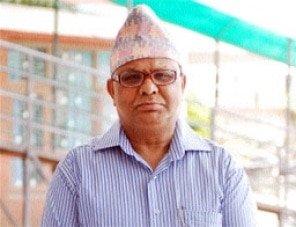 KATHMANDU, Nepal – Amidst the decision of European Commission to ban Nepali domestic airline companies in its member states' sky, Civil Aviation Authority of Nepal (CAAN) hinted on scrapping the operating license of airline companies those do not meet standards.
On December 5, the European Commission banned Nepali air carriers from flying into or within the European Union.
At that time it also asked European operators and travel agents to inform European travellers about the ban so that they can decide not to use Nepali airline companies to fly into Nepal.
In an interview with the Himalayan Times regarding the issue, Director General of the CAAN Ratish Chandra Lal Suman said the CAAN is doing its best to make the country's aviation sector safe. He also expressed his belief that the EC will consider its decision and will delist the country from its aviation safety list.
In a query regarding the latest EC decision Suman said, "When the EC wrote to us in September, it had asked us to give an update on implementation of the new guideline on AOC. We had introduced the new guideline in November 2012, and had given a six-month time to airlines to fulfil all requirements. As per the guideline, all existing airline companies had to revalidate their AOCs based on the new guideline. But we failed to do that. That's why the ICAO validation mission called it 'significant safety concern'."
He expressed that lack of adequate trained manpower in the CAAN hindering it from conducting safety oversight works properly. But "We are calling foreign experts to address this issue. They will arrive in Nepal on January 3. The experts will conduct revalidation work of all airline companies. And if airline companies do not pass the test, their AOCs will be cancelled" he said.
Stating that the recent decision of EC provide the Nepali aviation sector an opportunity to introduce reforms, Suman said, "we will first try to improve our score in lack of effective implementation of safety oversight".
Over the last four years, Nepal's score in this area has improved to 41 from 57. "To bring it below the world average of 39, we have to make amendments to our regulations or introduce new ones, refurbish procedure manuals, recruit more qualified human resources and increase surveillance," he said.
"To tell you the fact, we are not happy with many of the comments made by the EC in the letter written to inform us about the ban. So if we submit valid documents on the progress we have made by December 31, we have chances of improving our score".