News
Award to Nepal for its budget tackling climate change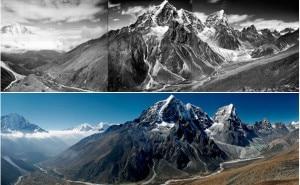 KATHMANDU, Nepal – Nepal has been awarded by an international prize for its initiatives to tackle the impacts of climate change through budgetary system.
The National Planning Commission and Ministry of Federal Affairs and Local Development have been jointly felicitated with the 'South-South Triangular Cooperation Leadership Award 2013' for the initiatives they have taken.
Global South-South Development Expo, a UN system-wide global high profile event that took place in Nairobi, Kenya, from October 28 to November 1, presented award to the Nepali government for embracing the challenging issue of climate change in its budget.
About 10 per cent of the total budget of the various ministries of the country is dedicated to climate and climate related activities.
The commission and Finance Ministry, after conducting a series of case studies on the issue, had developed a climate budget code as a tool to facilitate the periodic tracking of public expenditure on climate, in 2011, which is being implemented at the moment.
Unveiling the award in a programme held in Kathmandu, on Thursday, vice chairperson at NPC Dr Rabindra Kumar Shakya said: "It is an exemplary contribution from Nepal to the world."
"The government will formulate a green-budget policy in the coming years," said coordinator at Climate Finance Working Group Gopi Nath Mainali who is also joint secretary at the NPC secretariat. "Very soon, we will be able to know the contribution made by every sector, from the government to donors and public to private sectors to draft a green budget."