News
Airline operators unhappy with EC decision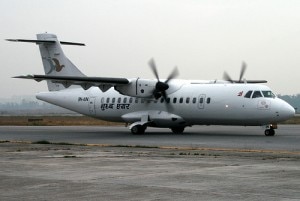 KATHMANDU, Nepal- Airline operators in Nepal have showed their strong reservation to the latest decision of European Commission to ban all airlines of Nepal fly to the European zone.
Issuing a press statement, Airlines Operators Association of Nepal expressed its serious concern over the decision of EC to keep all Nepali airline companies on European Union's air safety list.
The decision came after an EC meeting on December 5 barred Nepali domestic airline companies to operate flights considering unsatisfactory safety measures.
"The European Union had already observed the safety situation of the country in 2009, and had stated in its report that the safety status of the country was satisfactory but the recent decision to ban Nepali airlines has disappointed the aviation industries," states the association.
The association has also urged the EC to observe the present status  before putting the Nepali airlines in its safety list.
Though the current decision will not affect the Nepali domestic airliners as they do not have flights to the European countries, but since the EU has asked the operators and its native passengers to refund the ticket amount if they had booked the flights, operators fear the decision would impact their local business.
There are eight private fixed-wing operators for domestic flights including Buddha Air, Yeti Airlines, Tara Air, Sita Air, Simrik Air, Air Kastamandap, Makalu Air and Goma Air and 26 other international operators.
In its recent statement, the EC has mentioned that due to the current safety situation in Nepal, the commission had to put all Nepali carriers on the EU air safety list. It also says that the ban will help the aviation authorities improve aviation safety.