News
Global support sought for mountain nations to adopt climate change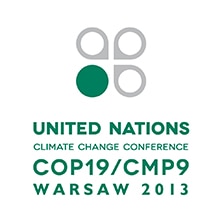 KATHMANDU, Nepal – A recent international meet of the mountain countries has underlined the importance of fostering cooperation among countries and regions to address adaptation to climate change and sustainable development in developing countries, mountainous nations, and small island developing states (SIDS).
The event 'Adaptation without Borders: Building Cooperation for Resilient Regions' dealt with a central theme that vulnerable communities in developing countries, mountain nations, and SIDS need global support and knowledge to adapt to rapid and unpredictable changes.
The event was jointly organized by INTASAVE-CARIBSAVE, the International Centre for Integrated Mountain Development and Oxford University's Environment Change Institute in collaboration with GRID-Arendal and other partner institutions at the UNFCCC COP19 in Warsaw, Poland, on Thursday, states a THT report Monday.
Over 100 participants of COP 19, including policymakers and negotiators from all the regions, particularly the coastal and mountainous regions, attended the event.
The event highlighted the vulnerability of mountains and of those who depend on them. It reminded the participants the value of mountains as 'water towers' of the world and global reservoirs of biodiversity. The panel called on COP19 delegates and global development partners to protect vital mountain ecosystems and to support adaptation programmes in the mountains for improved livelihoods and sustainability, and to create incentives to enhance the benefits mountain people derive from conserving their ecosystems.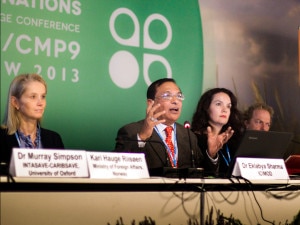 The event showcased a preview of an upcoming publication on food security 'The Last Straw' that highlights the additional burden of climate change on food security in the Hindu Kush Himalayan (HKH) region.
Delivering the keynote address, ICIMOD's Director for Programme Operations, Eklabya Sharma, said more than half of humanity directly or indirectly depends on the mountains and well-designed transboundary cooperation approaches are essential to ensure the sustainability of ecosystem services that are received from the mountains.