News
Flights movement decreased but passengers increased at TIA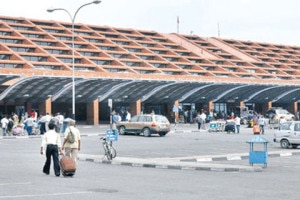 KATHMANDU, Nepal – Tribhuvan International Airport (TIA), the only international airport in the country, has witnessed a decline in the number of flight movements, apparently with more passengers using the airbase.
According to the flight permission section at TIA, the number of flights had gone down in the first seven months of 2013, but it witnessed an increased number of passengers as compared to the same period last year.
According to the section, decreased in flights number is due to some domestic airline closure and use of wide-body aircraft by some international airline companies in place of two or more narrow-body airplanes.
A domestic airline company Sita Air has reduced its flights to a single flight a day instead of four flights. Similarly, Agni Air has been closed down. Likewise, Dragon Air, Etihad Airways, Qatar Airways, Air Asia, Thai Airways, Korean Air and Turkish Air are some of the international airlines that use a wide-body aircraft instead of using two separate aircraft.
In the review period, the TIA received a total of 1,247,618 passengers — 813,722 international and 433,896 domestic through a total of 50,312 flights. The number is 5.46 per cent less than the same period last year. Altogether 53,219 flights were made at TIA in the corresponding period of 2012.
In contrast, it witnessed an increment of 2.03 per cent in the number of air passengers this year. In the corresponding period of 2012, TIA had received 764,619 international passengers and 458,094 domestic passengers.
According to recent statistics provided by TIA, total international flight movement in 2013 was 13,133, while domestic flight movement was 37,179. Total international flight movement in the same period of 2012 was 13,222 and domestic flight movement was 39,997. Total flight movement in 2012 was 94,197.