News
European Commission summon CAAN, airline operators to brief air safety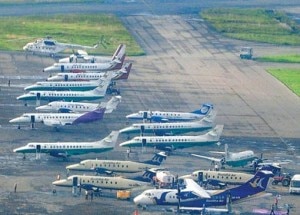 KATHMANDU, Nepal- Amidst the fear that international air safety regulating bodies would blacklist Nepali airlines that may restrict the latter's airlines in the international sky, the European Commission has asked Civil Aviation Authority officials and domestic airline operators to be present at its headquarters in Brussels next month to explain reasons behind a series of air accidents in the country.
If the clarification is deemed inappropriate, the EC may blacklist domestic aviation companies. And if such happens, Europeans will no longer be allowed to travel on aircraft operated by airlines here.
The meeting will be held from November 19 to 21 in Brussels, where representatives will have to present the safety measures they have adopted and prove that Nepal is a safe destination for air travellers.
This is not the first time the EC has summoned CAAN officials and domestic airline operators. Previously, the EC had extended invitation to CAAN representatives and operators of Sita Air and Agni Air to visit its headquarters to discuss air safety. At that time a delegation from CAAN and representatives of Sita Air had visited Brussels.
The EC has been closely watching Nepal's aviation sector since February 2012 after the number of air accidents increased in the country. It has also expressed serious concern about air safety in Nepal.
The EC is concerned because a number of European tourists have lost their lives in air accidents here.
The EC and European Aviation Safety Agency had organized technical consultations with CAAN officials in Brussels on May 30, during which CAAN had provided detailed information on the control measures adopted by Nepal.
Earlier, the International Civil Aviation Organization — a UN agency that promotes safe and orderly development of civil aviation — had sent a team to audit safety standards adopted by domestic airline companies. It had said the domestic aviation sector was facing safety related problems because of haphazard issuance operating licences to airline companies.