News
Evk2cnr collaboration is doing best in Nepal: Ambassador Mancini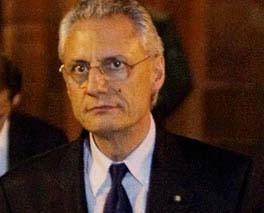 KATHMANDU, Nepal- H.E. Daniele Mancini, Ambassador of Italy to India and Nepal had visited Nepal last month along with the high level delegation of the embassy officials. During his Nepal stay, the ambassador participated various programmes and interacted with the Nepali officials regarding scientific and other bilateral co-operations. At the moment, Nepal Mountain Focus page of Montagna.tv, had an opportunity to interview H.E Mancini regarding his Nepal visit, Italian co-operations in Nepal and bilateral relations between Nepal and Italy. H.E. Mancini, during sideline of the events, had shared his personal opinion on Nepal, the bilateral relations between Italy and Nepal and the Evk2cnr-NAST collaborations in the field of scientific researches. Here is the excerpt of the written interview conducted with the ambassador.
Your excellency, welcome to Nepal! What is the main focus of your Nepal visit this time?
The purpose of my visit to Kathmandu is simple: to demonstrate clearly that Italy is back to Nepal and is here to stay. With this in mind, I came to Nepal with a mission of the so called "Sistema Paese Italia" including officers from the Italian trade agency and the scientific department of the Italian Embassy and Cultural Center in New Delhi. Our goal is to give further impetus to the bilateral relations between Italy and Nepal at all levels, including trade and scientific and cultural relations.
Excellency, you have mentioned during your speeches that you were happy about the presence of Italian community here in Nepal and you yourself have wished to serve in Nepal as a full-fledge Italian envoy. How far you see the need of an Italian embassy in Nepal?
Nepal is an important country situated in a crucial area, in the heart of Asia. An Italian Embassy in Nepal would promote further the bilateral cooperation and also represent a reference point for our citizens living here. However, opening a new Embassy is never easy nor costless, and, unfortunately, budget matters in current times. That said, let me reaffirm clearly that I am committed to do all efforts to ensure that Italy will be more present in Nepal in the next years.
Your visit coincides with the glorious 25 years celebration of Italian-Nepali collaboration in the field of scientific research, what is the importance of this cooperation for the scientific world?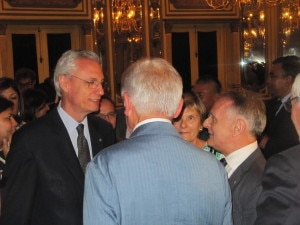 As a matter of fact the collaboration between Italy and Nepal in the field of scientific research started already 25 years back. It is conducted by the EvK2CNR Committee, which comprises several Institutes of our National Research Council (CNR) and also scientists from some Italian Universities. Their main partner is the Nepal Academy of Science and Technology. The Italian-Nepal collaboration has a great value as it concerns topics of extreme relevance as climate change, environment and water resources. In this context, let me just mention the Pyramid Laboratory  – Observatory, which our National Research Council has constructed at the slope of the Everest at 5050 m above the sea level.. It is well known to the scientists all over the world who are interested in climate change and each year many foreign scientists are  hosted at the Pyramid Laboratory. For example, in 2012, 52 foreign scientists, apart from the Nepali and Italian, were hosted and conducted their research activities at the Pyramid Laboratory.
You met the Evk2Cnr President Agostino Da Polenza and his team. EvK2Cnr runs the Pyramid Observatory Laboratory together with NAST and has installed on many climatic stations in the Himalayas, providing precious data to famous international projects on climate change. What is your impression of the work that Evk2Cnr and its Nepali collaborators are carrying on?
My impression is extremely positive. There is a great tuning of scientific interests between the two Institutions, a wonderful spirit of collaboration and enthusiasm on both sides. It is truly a joint bilateral collaboration, being the Nepali scientists involved in all the projects.
As a diplomat, do you think projects like this play a crucial role to strengthen diplomatic relations between Italy and Nepal?
I am convinced that scientific cooperation can represent a major field to strengthen relations between our two countries. The role of the institutions is to help creating the conditions and the framework to let the scientists do their work in the best conditions. I think that the Pyramid Observatory Laboratory built by our CNR is a bright example of what I am saying.
In all your meetings with the NAST officials here, issues on scientific and technological supports were discussed. How have you acquired them all? Are there any plans in the pipeline at the government level to strengthen scientific cooperation between Italy and Nepal?
The Italian-Nepali collaboration is conducted in the frame of the intergovernmental Memorandum of Understanding signed on 30th March 1998. Several Italian Ministries support, also financially, this collaboration, allowing 41 scientific missions of Italian scientists to take place in Nepal and 7 Nepali scientists to be hosted in Italy, in 2012 only. It is our intention to further boost scientific cooperation between Italy and Nepal by involving directly Italian scientific and research Institutions in collaboration with NAST and Nepali Universities. The idea is focusing in the areas of renewable energy and disaster mitigation research, for which NAST plans to create dedicated Research Centers.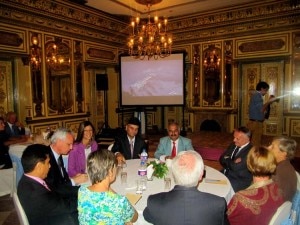 Let's change our topic. What, your excellency, lures you much in Nepal? (anything special that you like most here?) Do you have any experience of the Himalayan treks in Nepal?
During my last visit, my agenda was full of appointments, as I inaugurated the new Nepal-Italian trade association and an exhibition of the Italian artist Tarshito in Kathmandu. So I could not dedicate as much time as I wanted to discover your beautiful country. But I could admire the unique architecture of your Capital and the surrounding mountain landscape. Let me add that I was so positively touched by seeing so many people queuing to register for vote. It is a very encouraging signal for the future of the country.
At last but not the least, anything more to say through our media, your excellency?
Let me seize this opportunity to say again that Italy is back to Nepal and is here to stay.