News
Flights to Everest likely to increase as Tara Air expands fleet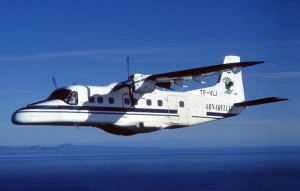 KATHMANDU, Nepal- Tourists waiting for their turn to come to board the plane for the Mount Everest are likely to have some relief as the domestic airline company Tara Air has decided to increase its flight numbers with its expanded fleet.
Tara Air, is the sole domestic airline company operating in the Kathmandu-Lukla sector after the Agni Air and Nepal Airlines stopped their flights in the sector.
With the tourist season approaching hundreds of domestic and foreign tourists find it hard to get air seats to Lukla. Last week, a scientific and research team of Evk2cnr has to return from the airport for two days after their flights were cancelled due to bad weather. "And after the flights were made only foreign members of the team were allowed to fly at first owing to the air seat crunch," said Krishna Das Shrestha, EvK2cnr Representative Office Assistance.
Tenzing-Hillary Airport, which is one of the most dangerous airports in the world, is also the busiest airport in the country. In the peak tourist seasons of October to mid-November the airport witness more than 40 flights each day.
"With a view to expanding its services to rural Nepal and supporting the country's trekking industry, Tara Air — a leading domestic airline — has added a Dornier Do228 aircraft to its fleet," the airline said in a press release.
The aircraft landed at the Tribhuvan International Airport on Saturday and is expected to come into service from Monday.
Tara Air now operates a fleet of four Canadian built DHC6-300 Twin Otters and three German built Dornier Do228-212 aircraft. The 18-seater Dornier Do228-212 is a Short Take Off and Landing (STOL) capable aircraft, ideal for operating in short, high altitude runways such as Lukla and Jomsom. The airline has purchased the new plane from an airline in the Philippines.