News
Govt giving priority to open new Himalayan peaks for climbing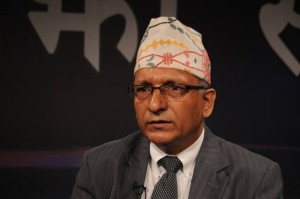 KATHMANDU, Nepal- The government has given high priority to the development of tourism sector in the country with development of its diverged sector. "The Government of Nepal has given priority for destination diversification including opening up of new Himalayan Peaks in the mid-western and far-western region of the country," said secretary at Ministry of Culture, Tourism and Civil Aviation Sushil Ghimire, while speaking at a programme here.
For the development of country with its tourism potentials we need to develop religious and cultural tourism in the country, he added.
Secretary Ghimire also pointed out government's commitment to monitor and regulate illegally operated travel agencies.
Secretary Ghimire was speaking at the 11th Annual General Meeting of the Nepal Association of Tour Operators (NATO), the umbrella association of Nepal's leading tour operators.
According to a press release issued by the NATO, it unanimously elected a 15-member new executive committee under the leadership of Ashok Pokharel for the next three years.
Manohar SJB Rana has been reelected as the 1st Vice President and Bikram Pandey , Shibesh Shrestha, Bhakta Bahadur Malla are elected as the 2nd Vice president ,3rd Vice president ,and 4th Vice President respectively .
Similarly, Amar Bahadur Shahi, Suraj Lamichhane and Shiva Chandra Neupane are the new General Secretary, Secretary and Treasurer respectively.
Executive members in the new committee include Immediate Past President Basant Raj Mishra, Mrs. Ambica Shrestha , Joy Dewan, Dorjee Sherpa, Shikhar Prasai , Jugesh Shrestha and Rupesh Joshi.
Newly elected President Pokharel stressed on the need to solve problems faced by tour operators. During the programme, tour operators discussed issues of tour operation risk exposure and its mitigation.
On the occasion, a presentation on ' Rara,Bardiya and Shuklaphanta as potential golden triangle destination in the Far-west of Nepal ' was visualized .