News
Monument constructed in memory of conservationists unveiled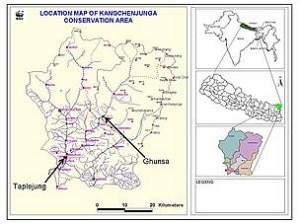 KATHMANDU, Nepal- A monument constructed in memory of the conservationists, who died in a tragic helicopter crash in Ghunsa of Taplejung district on September 23, 2006, has been unveiled on the occasion of National Conservation Day on Monday.
The monument build at Vinthuna hill is a joint effort of Environment Conservation and Development Forum, the Taplejung District Development Committee and the Great Himalayan Trail Development Program.
Two dozen prominent individuals, most of them conservationists, died when a helicopter crashed while they were heading toward Kangchenjunga Conservation Area in Ghunsa after completing an informal program at Fhugling of Taplejung in eastern Nepal.
The dead included prominent figures like the then Ministry of Forest Gopal Rai, his wife Mina Rai, then Secretary at Ministry of Forest and Soil Conservation, Dr. Damodar Prasad Poudel, senior geologist Dr Harka Gurung, representative of World Wildlife Foundation (WWF) Dr Chandra Gurung, WWF USA director Dr Mingma Norbu Sherpa, Ambassador of Nepal to Finland Pauli Mastotan, Chairperson of Kanchanjunga Conservation Area Management Council Dawa Chiring Sherpa, Nepal Television Correspondent Hem Raj Bhadari, WWF UK director Jill Bowling, WWF US Program manager Program Manager Matthew Prince.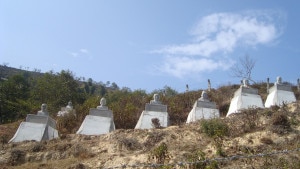 A monument park has also been built in memory of the chopper crash victims at Bhimdhunga of Ramkot VDC situated some 12 kms North-east of capital Kathmandu. Water Resources and Environment Conservation Fund at a press meet organized on Monday has declared that it is working to build the model Conservationists Memorial Monument Park in the area. The government has also been working with a park master plan that include swimming poll, zoo, pond, hot and cold herbal water system, picnic spot, helipad among other recreational facilities.
The government started to observe September 23 as the National Conservation Day from 2008 in memory of the conservationists who lost their lives in the tragic helicopter accident on September 23, 2006 at Ghunsa, Kangchenjunga.