News
Airline operators warn to halt air services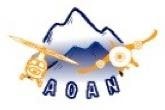 KATHMANDU, Nepal- Faded up with what they said 'the unnecessary burden imposed to the aviation sector' the Airlines Operators Association of Nepal (AOAN) has announced that it would halt overall operations of domestic airlines if the government fails to fulfill its demand and agrees to minimize the aviation fuel charge within 15 days.
Effective from September 11, Nepal Oil Corporation has increased the price of aviation fuel by Rs seven per litre due to which the current price has reached Rs 1 hundred 37 per litre.
The government should put an end to the cross subsidy system and introduce a bank guarantee system and should end the monopoly of NOC, representatives of AOAN said.
"If the government fails to fulfill our demand within 15 days we will halt all domestic flights during the peak season of Dashain," said president of AOAN captain Rameshwor Thapa.
According to him, the government should not impose unnecessary burden on operators to allow subsidy for diesel, petrol and Liquefied Petroleum Gas (LPG). They blame that the government has imposed the subsidized amount to the aviation sector.
Stating that the increase in the fuel charge will directly affect the person who has only one alternative that is air transportation, representatives of the AOAN have also submitted its three -point memorandum to minister for culture, tourism and civil aviation Ram Kumar Shrestha in that regard.
According to AOAN, in the initial phase of the protest, it will halt overall operation of domestic flights by half an hour and will gradually increase the time until the government agrees to its demands.
Increment in fuel charge will directly affect around 1.5 million people who travel by air annually. There are a total of eight fixed-wing operators for domestic flights, namely, Buddha Air, Yeti Airlines, Tara Air, Simrik Air, Sita Airlines, Air Kasthamandap, Goma Air, and Makalu Air.