News
Govt deploys Nepal Army to curb illegal poaching in National Park and Reserve Areas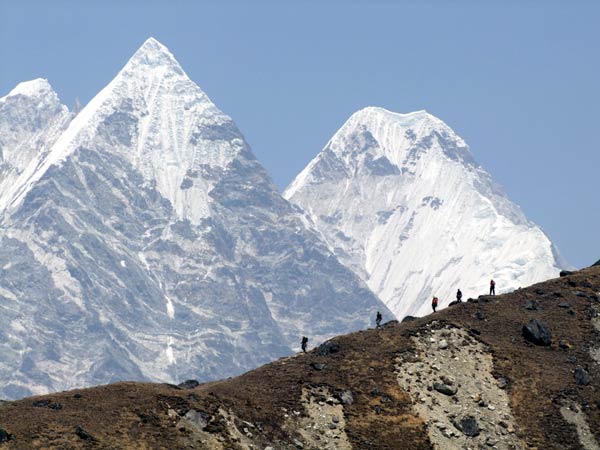 KATHMANDU, Nepal-In a bid to control illegal poaching of wildlife and  hunting of bird species, the government has finally decided  to deploy Nepal Army (NA) to protect Makalu Barun National Park (MBNP) and Dhorpatan Hunting Reserve (DHR).
The Department of National Parks and Wildlife Conservation (DNPWC) has formally announced that it has made necessary preparation to mobilize the NA personnel at the hunting reserve and the Makalu Barun.
The department was forced to made the preparations after it received charter of complain that endangered wildlife especially snow leopards and musk deer were poached by smugglers at Makalu Barun and Dhorpatan.
According to the Department, as many as five dozens NA personnel will be mobilized in the reserve under the command of a major at the initial phase.
A meeting of wardens of all the National Parks and Wildlife Reserves held at Shivapuri National Park in Capital Kathmandu a few days ago had stressed the need to spread the NA personnel at DHR and MBNP.
'Due to the lack of proper security smugglers have been carrying out illegal activities and the department finally decided to deploy Nepal Army at Makalu and Dhorpatan', an official at DNPWC told Nepal Mountain Focus. Earlier, Officials at Makalu and Dhorpatan recieved repeated request to deploy security forces, according to DNPWC officials.
In the meantime, the department has accelerated parleys with stakeholders for the designed physical infrastructures required for the posting of security personal in the two conservation areas.
Regarded as the 8th Natioanl Park of Nepal, the Makalu Barun was set up in 1992 as eastern extension of the Sagarmatha National Park. Spread in 15,00 km2 in Sankhuwasabha and Solukhumbu district, it is the world's only protected area.
Likewise, the Dhorpatan Hunting Reserve is the only reserve in Nepal. Established in 1987, the reserve spread an area of 1325 km2 in Rukum, Baglung and Myagdi district.