News
5 dozen media persons under world's highest roof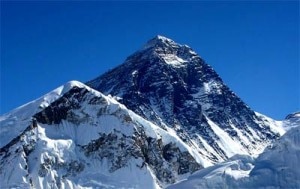 KATHMANDU, Nepal-Along with the government's preparations to mark the Diamond Jubilee of Everest on the occasion of 60th year of human ascent on Mt. Everest, national and international media person have been gathered under the roof of the world. With an aim to cover the news and varieties of programmes of the Diamond Jubilee, several media persons arriving from different nations have reached the Everest Base Camp so far.
More than five dozens media person, writers and concerned stakeholders from Europe, America, Australia and Asian region have gathered round the Everest Base Camp, Namchee, Khumjung among other places to cover the events of the Everest Diamond Jubilee being organized at the various places of the nation, informed Nepal Tourism Board. According to the Board, celebrated channel All Jazeera aired live the international conference about the promotion of Everest on Sunday on the occasion of Diamond Jubilee of Everest.
Likewise, representative of international news agencies:  AFP, France TV, All Jazeera and Narden Newspaper have already made their way towards the Base Camp on their own cost to cover the news about Diamond Jubilee. Similarly, scribes working at Outdoor Paper, American Global Post, Nava Bharat Post ,  Kolkatta News Bangal, and Daily Bhaskar of India have already arrived in Nepal.
Travel writers from various nations and a delegation team comprising seven scribes related to tourism have already reached the Everest region, the Board informed. According to the Board, the representatives would observe tourist hub city Pokhara and birth place of Lord Buddha Lumbini, apart from covering the news on Diamond Jubilee.
'Everest has drawn the attraction of the climbers and the media people across the world,' said coordinator of the Board Sharad Pradhan. Meanwhile, several reporters, president of Federation of World Mountaineering Association, Nepali envoy to New Zealand, Secretary at the Ministry of Culture, Tourism and Civil Aviation Sushil Ghimire among other representatives have reached the Everest region so far.